We are back in SID show again !
SID 2010 will opened from tomorrow in Seattle this year.
Seattle is very famous for Ichiro Suzuki of Mariners.
Today,we set up our booth and install machines.
SID 2009 in San Antonio was kind a quiet due to the swine flu.
In this year, we are expecting more visitors because display industry is very active now for 3D or Flexible paper display.
When I looking around in the exhibition hall, I see all booth intend the trend.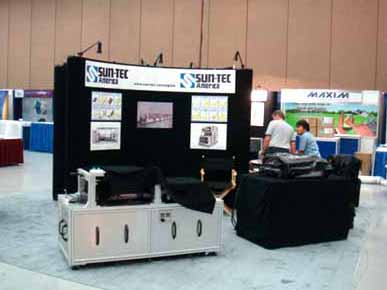 We are waiting for your visit.
Our booth number is No. 1009
We will introduce you Sun-Tec lamination technologies that
Sheet to Sheet, Roll to Sheet, Roll to Roll and Rigid to Rigid.
See you there !
We can do it !
SUN-TEC America RM
SUN-TEC WebSite
>>
http://www.sun-tec.net/english/index.html